3DX delivers unparalleled immersion through the use of 3D audio technology, including
360° ambisonic system that captures omnidirectional space
3D panner that allows you to freely place sound in 3D space
binaural that reproduces the sound that reaches the eardrum using headphones
3DX consolidates all the functions required for 3D sound production into one convenient package.
Its unique sound quality and sophisticated workflows inspire creators.
3DX goes beyond high-quality sound field reproduction to establish cutting-edge sound production.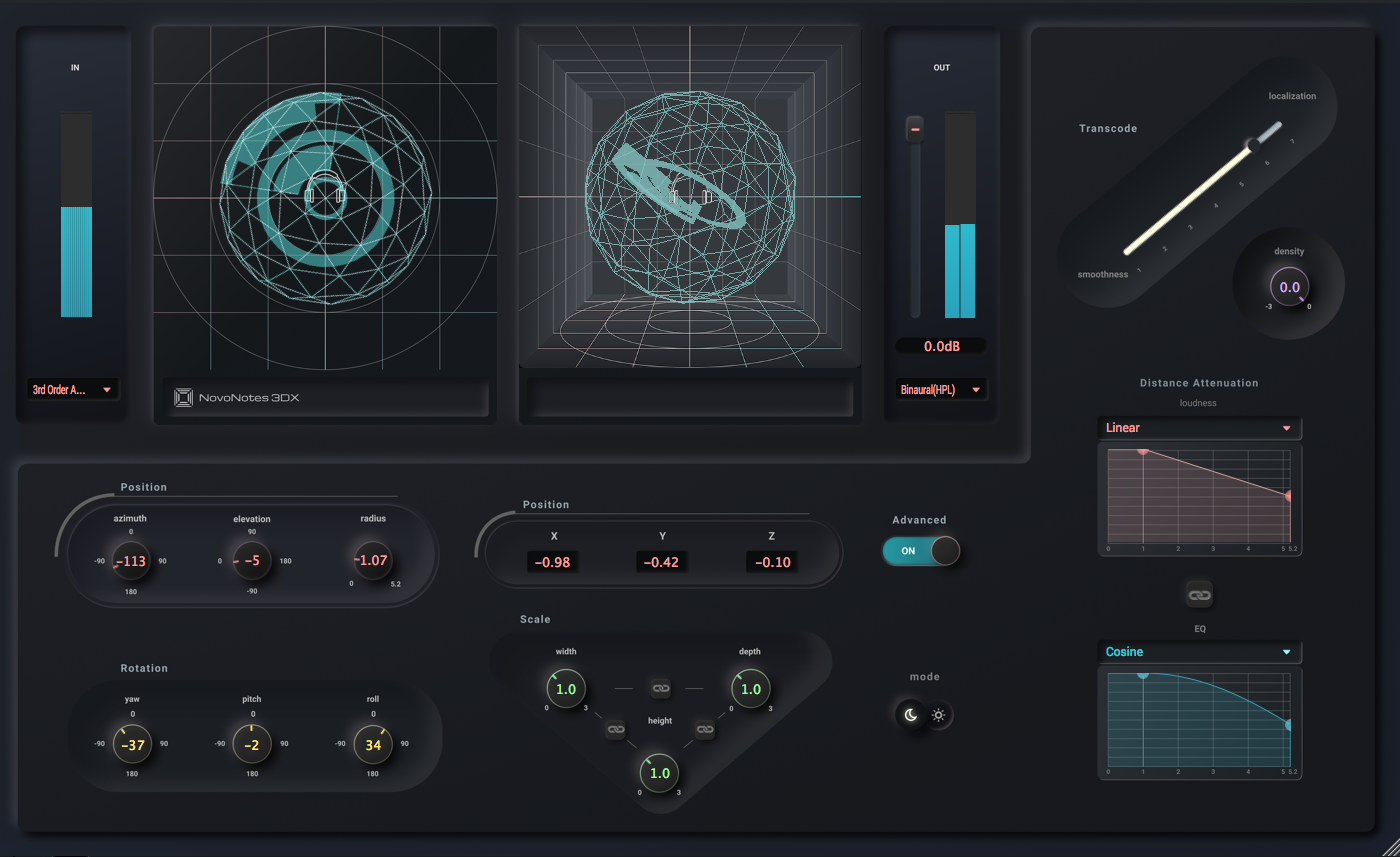 Features​
Transparent, high-resolution sound without unwanted artifacts.
Newly designed 3D panner for dynamic sound movement.
Binaural processor optimized for music production that does not upset your mixing balance.
Carefully designed Ambisonic processor for precise space reproduction.
Available formats​
| OS | VST3 | AU | AAX |
| --- | --- | --- | --- |
| macOS | ✅ | ✅ | ✅ |
| Windows | ✅ | ➖ | ❌ |